We Stock:
Curly Maple
Sugar Maple
Ambrosia Maple
White Oak
Red Oak
Walnut
Cherry
Mahogany
Cedar
Pine
Osage Orange
About Maple Ridge
Founded in 2003, Maple Ridge Lumber specializes in providing the woodworker and professional with quality lumber and milling at wholesale prices. Customers are welcome to select the exact material they need, with no minimum purchase. Most of our material comes from local Virginia mills, where I am able to hand select for quality. The curly maple, sugar maple and fancy cherry come from the Allegheny plateau in New York and Pennsylvania State; this is where the best quality material is produced for these species.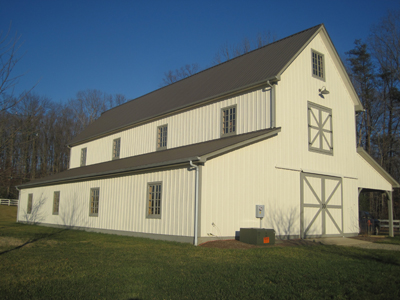 Maple Ridge Lumber has two lumber storage/sales facilities, one in Midlothian and the other in Powhatan. The Powhatan facility is a 5000 sq. foot timber framed barn, located on Maple Ridge Farm. This rural location is 10 minutes from rt. 288, 20 minutes to Short Pump and 30 minutes to Richmond. Currently we sell by appointment, most evenings and weekends.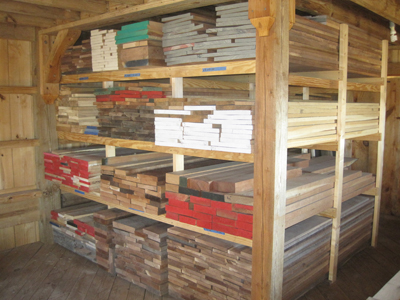 We normally stock 10 domestic wood species in different thickness, widths and lengths, with usually over 15,000 board feet on hand. I also strive to find one-of-a-kind pieces, such as slabs, or figured woods for special projects. If we do not have a specific material that you are looking for, we can special order and usually receive within a week, including sheet goods such as cherry and walnut plywood.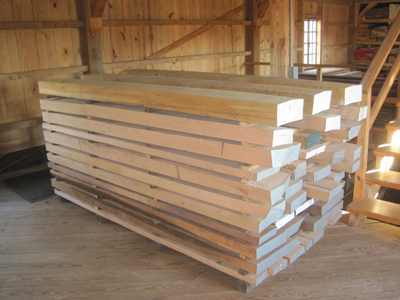 In addition to materials we offer millwork services including: planning, jointing, glue ups, and timber mantles.